VENTURA, CA — The Trek Bikes of Ventura Surf 'n' Suds Beer Festival is excited to announce another "Beer Festival with a Surf Twist" at the Ventura Harbor Village on Saturday, June 13th at 11:30 a.m. (VIP Entry) / 12:30 p.m. (GA Admission) – 5 p.m.
Over 45 of the top craft breweries will be at the event! 3 live bands including Rising Son, After the Smoke and DJ Hecktik will supply the entertainment and you can't beat the location!
The Ventura Harbor Village is located with Ventura Harbor to one side, the ocean on another, and back dropped by the Santa Ynez Mountains!
VIP tickets allow you to enter an hour early and try specialized beers that will not be available during the General Admission entry. VIP entry begins at 11:30 a.m. and the cost is $65. A complimentary souvenir logo glass and samples from any of the 45+ breweries on site come with your ticket.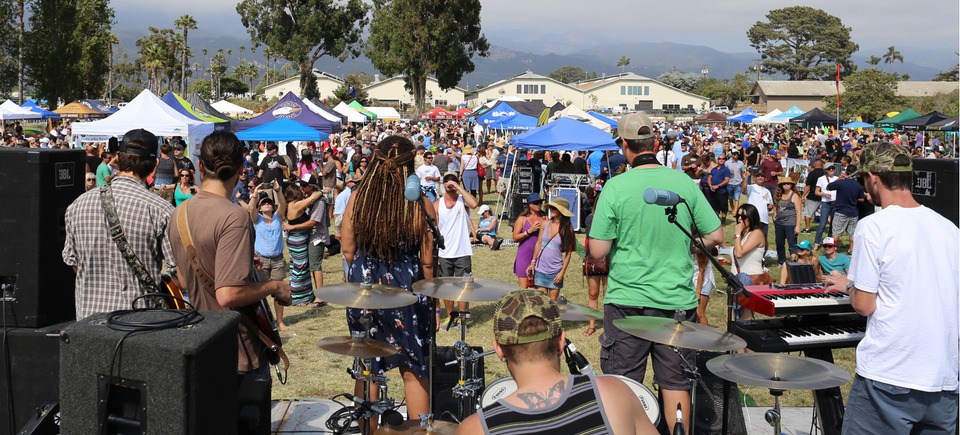 General Admission entry is at 12:30 p.m. and costs $50. A complimentary souvenir logo glass and samples from any of the 45+ breweries on site come with your ticket.
Getting your friends and family to the event safely? Designated Driver tickets are $20 and allow you to enter the event beginning at 11:30 a.m. Enjoy all of the live entertainment!
Get to the event safely! We have plenty of transportation options! If you are in the Ventura area, hop on the Ventura Harbor Trolley! If you are coming from the Santa Barbara area get a ride on Jump On The School Bus! Amtrak is a great way to get to the event as well! We will have a free trolley pickup at the Amtrak station that will take you to and from the event!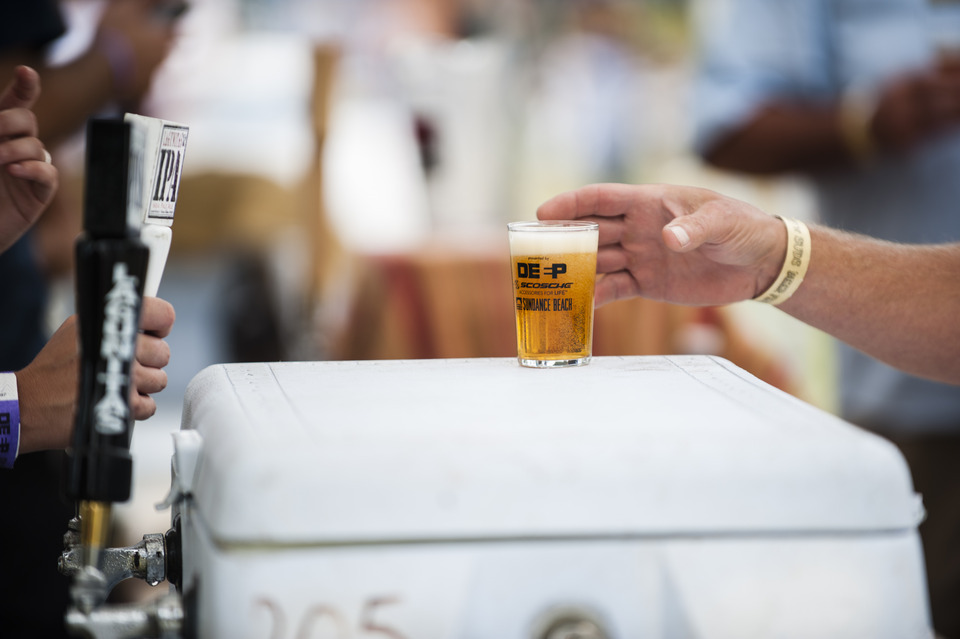 One of our favorite transportation option is the Trek Bikes of Ventura Cruiser Run! The Cruiser Run starts at Trike Bikes of Ventura, 4060 E. Main Street, at 11 a.m. Once you get to Surf 'n' Suds you can park in our complimentary Bicycle Valet!
Tickets are available at www.surfbeerfest.com.
About Ventura Harbor Village:  Located on scenic Highway 101, Ventura Harbor Village is 30 minutes South of Santa Barbara and one hour North of Los Angeles. Ventura Harbor Village is a vibrant, working harbor village and fishing marina boasting 35 shops, galleries, restaurants and waterfront activities including a Village Carousel & Arcade, Comedy Club, Harbor Cove Beach and Surfer's Knoll Beach, dive and fishing boats, harbor tours, boat, kayak and peddle boat rentals, and a beautiful walking Promenade. The Village offers visitors an escape to a sun-kissed, seaside playground with transportation to and from the Harbor via the new Ventura-Downtown Harbor Trolley, annual special events, live weekend entertainment, dog-friendly facilities, soft adventure, and spectacular sunset views of the Pacific coastline. Home to the Channel Islands National Park Visitor Center, (open seven days a week with free admission and parking and within walking distance to the Village), this coastal playground features its own viewing tower, exhibits and bookstore, it is easy for travelers to visit the five islands right off the Ventura coast. It is here that visitors can experience world-class island diving, snorkeling, hiking, kayaking, sea cave exploration, photography, camping and wildlife viewing.
For additional visitor information, contact Ventura Harbor Village at 805-477-0470, online at www.VenturaHarborVillage.com, via fax at 805-644-1684. Ventura Harbor Village is located at 1583 Spinnaker Drive in Ventura.