Local Students Take Part in American Hotel and Lodging Association's National Campaign
RANCHO PALOS VERDES, CA — Terranea Resort, by Destination Hotels & Resorts, hosted local high school students in conjunction with American Hotel and Lodging Association's National Groundhog Job Shadow Day on Feb. 3, 2014.
The national campaign's goal is to give young people a new perspective on their studies through hands-on learning and a one-day mentoring experiences. Students were paired with a mentor to "shadow" throughout the day to experience how the skills they learn in the classroom can be applied to the real world. The event also provides an opportunity to introduce future employees to the vast array of careers available in the lodging industry.
"The overwhelming response was inspiring," said Terri A. Haack, Executive Vice President & Managing Director of Terranea Resort. "We are so grateful for the opportunity to share our passion and insight with these future hospitality associates. We look forward to participating in this program again next year."
Four local high school students participated including; Kara Curren and Benjamin Mottram from Palos Verdes High School, and Janice Rivas and Jennifer Marcott from Peninsula High School. Students had the opportunity to participate in Terranea's orientation program and to spend quality time shadowing members of the Terranea team.  They were able to watch, learn, participate and consider whether a career in hospitality was in their future. The foursome spent the day in various departments ranging from food and beverage, catering and banquets, sales and marketing, human resources, accounting, and guest services.
About American Hotel and Lodging Association
Serving the hospitality industry for more than a century, the American Hotel & Lodging Association (AH&LA) is the sole national association representing all segments of the 1.8 million-employee U.S. lodging industry, including hotel owners, REITs, chains, franchisees, management companies, independent properties, state hotel associations, and industry suppliers. Headquartered in Washington, D.C., AH&LA provides focused advocacy, communications support, and educational resources for an industry generating $155.5 billion in annual sales from 4.9 million guestrooms. For more information, visit http://www.ahla.com.
About Terranea Resort
Terranea, Los Angeles' premier oceanfront resort, is located on California's Palos Verdes Peninsula. Amid unparalleled Pacific Ocean views, guests enjoy world-class accommodations with 582 rooms that range from hotel suites to bungalows, oceanfront casitas and spacious villas, which are also available for purchase as seaside second homes through Terranea Real Estate. Amenities include The Links at Terranea, a nine-hole par three golf course; award-winning 50,000 sq. ft. oceanfront spa and fitness center; three swimming pools and a 140-foot waterslide; marea luxury boutique; 135,000 sq. ft. of conference and meeting space; and eight dining venues, including signature restaurant mar'sel; Nelson's, a cliff-side spot ideal for whale watching; and Asian-inspired bashi. The resort's innovative activity center and adventure concierge, Pointe Discovery, lets guests discover and explore Terranea's rich terrain with miles of scenic coastal trails, secluded beach cove and ocean environment. Fun, enriching programs and activities such as habitat photography, falconry, kayorkle and paddle boarding also abound. Terranea Resort is owned by a joint venture comprised of Lowe Enterprises and JC Resorts and managed by Destination® Hotels & Resorts. A member of the American Express Fine Hotels & Resorts program and AAA Four-Diamond property, Terranea Resort made Travel + Leisure's 2013 list of the 500 Best Hotels in the World and Condé Nast Traveler's 2013 Gold List. For additional information about Terranea Resort, visit www.terranea.com. For more information, visit www.terranea.com, call 866-802-8000 or follow Terranea on Facebook and Twitter.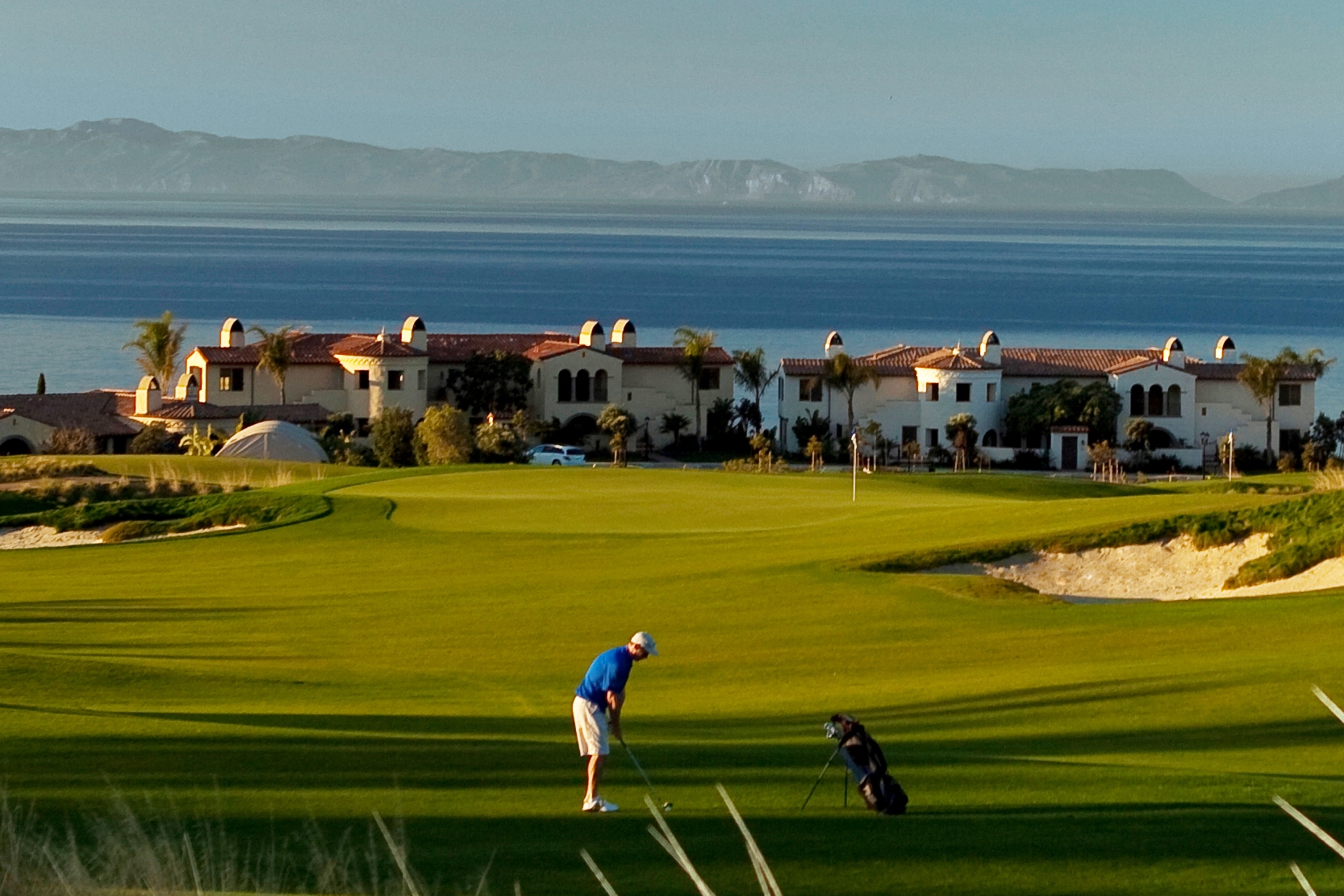 About Destination Hotels & Resorts
Destination Hotels & Resorts is an authentic collection of luxury and upscale independent hotels and resorts across North America. Offering enriching, locally-inspired experiences from alpine adventures and stunning beachfronts to urban landmarks, each property reflects the natural surroundings and culture of its distinctive locale. With more than 40 properties in premier travel destinations, including Aspen, Chicago, Denver, Lake Tahoe, Los Angeles, Maui, Miami, New Orleans, Phoenix, San Antonio, San Diego, Santa Fe, Seattle, Vail and Washington D.C., the award-winning portfolio features renowned golf courses, indigenous spas, and exceptional culinary venues. For more information on Destination Hotels & Resorts, visit www.destinationhotels.com. Follow us on Twitter: @Destination. Like us on Facebook: DestinationHotels.