Family-Friendly Realm Features Five Children's Rides and Three Unique Animal Exhibits
SAN DIEGO, CA — Starting late last year, guests of all ages to SeaWorld® San Diego have been able to dive into an all-new realm of deep-sea discovery with Ocean Explorer™. Family-friendly children's rides and multiple aquariums combined with new digital technologies that create an experience centered on exploration that are not only fun, but inspire guests to protect the wonders of our oceans.

"We want to bring animal lovers up close and personal to an undersea world while providing them a family-fun experience," said SeaWorld San Diego's park president, Marilyn Hannes. "Our exciting children's rides and encounters with some incredible animals found in the deep ocean make for a truly engaging experience."
The Ocean Explorer realm features five adventurous and fun children's rides.

Submarine Quest, boasting the world's first interactive digital ride using "smart play" technology, enables riders to guide their mission of oceanic exploration. The rides proprietary gaming platform lets guests actively explore their surroundings during this three-minute ride while moving through digital—and sculptural—representations of an undersea world.
Tentacle Twirl is an exhilarating wave swinger ride where guests will fly in chairs suspended from the tentacles of a giant jelly. Three additional family-friendly rides—Aqua Scout, a jump-around ride; OctaRock, a happy swing ride; and Sea Dragon Drop, a family free-fall tower—round out the fun of this immersive, new attraction.
Guests can also get up close to real giant Pacific octopuses, Japanese spider crabs and California moray eels in three uniquely designed aquariums. Interactive surprises like pop-up bubbles and a kid crawl tubes inside the actual octopus and crab aquariums allow younger guests face to face with these incredible species.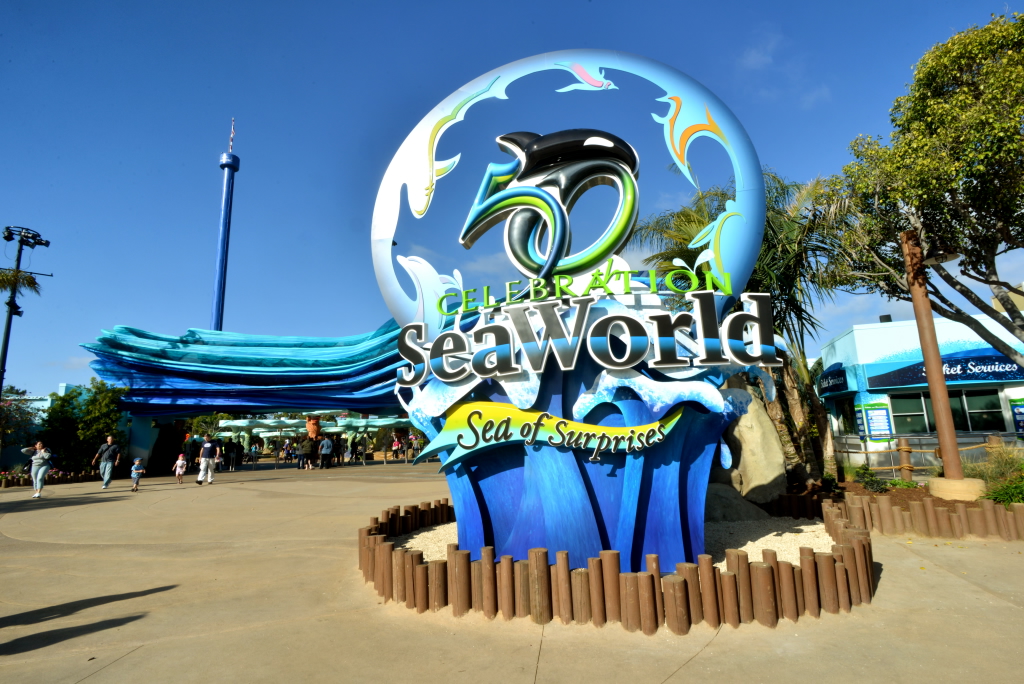 "Ocean Explorer is an amazing addition to SeaWorld San Diego, for guests of all ages," said Hannes. "The opportunity to see and learn about some of the ocean's most fascinating creatures, coupled with a mix of distinctive rides and activities, gives our visitors a meaningful experience only SeaWorld can create."
"Introducing our guests to amazing animals like giant octopuses, spider crabs and moray eels so that they can learn, be inspired, and want to help preserve their ocean home is something we can't wait to share."

About SeaWorld Parks & Entertainment — SeaWorld Parks & Entertainment™ is a leading theme park and entertainment company providing experiences that matter and inspiring guests to protect animals and the wild wonders of our world. The company is one of the world's foremost zoological organizations and a global leader in animal welfare, training, husbandry and veterinary care. The company collectively cares for what it believes is one of the largest zoological collections in the world and has helped lead advances in the care of animals. The company also rescues and rehabilitates marine and terrestrial animals that are ill, injured, orphaned or abandoned, with the goal of returning them to the wild. The SeaWorld® rescue team has helped more than 30,000 animals in need over the last 50 years.
The company owns or licenses a portfolio of recognized brands including SeaWorld, Busch Gardens® and Sea Rescue®. Over its more than 50-year history, the company has built a diversified portfolio of 12 destination and regional theme parks that are grouped in key markets across the United States, many of which showcase its one-of-a-kind zoological collection. The company's theme parks feature a diverse array of rides, shows and other attractions with broad demographic appeal which deliver memorable experiences and a strong value proposition for its guests.
SeaWorld Parks & Entertainment is a wholly owned subsidiary of SeaWorld Entertainment, Inc., a publicly traded company. Visit www.seaworldentertainment.com for more information.