NEW YORK, NY — The Pulitzer Prizes in journalism, which honor the work of American newspapers and news sites, have expanded eligibility for two prize categories, Investigative Reporting and Feature Writing, to include many online and print magazines, the Pulitzer Prize Board announced this month.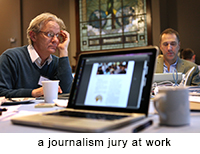 The Board has also amended its rules regarding partnerships. Alongside their own employees, eligible news organizations will now be allowed to nominate journalists employed by partnering organizations even if those organizations are themselves ineligible to compete for Pulitzer Prizes.
"Joseph Pulitzer created the Pulitzer Prizes to honor excellence and public service in American journalism, arts and letters," said Danielle Allen, chair of the Pulitzer Prize Board. "Historically there has been an emphasis on the written word. Media convergence has generated exciting new possibilities for journalism. We recognize that great reporting and writing is today reaching American audiences in new formats and new channels. We support efforts to use cross-media partnerships, new platforms and new tools to strengthen the cause of journalism.

"After a considered review and discussion, we are adopting these changes in a spirit of experimentation, rooted in a commitment to the enduring values of great journalism. We have chosen to focus our evolution on investigative reporting because of its relevance to public life and feature writing because of its emphasis on literary merit."
While broadening the competition, the Board stressed that all entered material should come from United States newspapers or news organizations that publish at least weekly, that are "primarily dedicated to original news reporting and coverage of ongoing stories," and that "adhere to the highest journalistic principles." Under this description, magazines and their websites are now eligible in two categories. Broadcast organizations and their websites continue to be ineligible.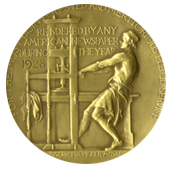 Consistent with its historical focus on text-based journalism, the Board will continue to place emphasis on the enduring value of words and of serious reporting, while also recognizing the opportunity provided by the web for integration of text with audio and visual elements to strengthen story-telling and provide information and analysis.
"Pulitzer's aim was the progress and elevation of journalism," said Pulitzer Prize Administrator Mike Pride. "He envisioned that future generations would make changes in the Plan of Award for the prizes that are 'conducive to the public good or rendered advisable by public necessities, or by reason of change of time.' Increasingly, online and print magazines have expanded their mission. It's time to enlarge the tent again."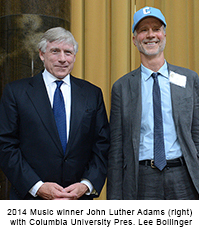 Previously, the Pulitzer Prize competition barred media that identified themselves as magazines, either in print or on the web. The decision to allow them to enter two prize categories followed the Pulitzer Prize Board's recognition that many magazines, digital and print, have newly entered the realm of daily and weekly journalism. On the question of partnerships, the Board eased its rules in light of the growing number of joint journalistic projects being undertaken by newsrooms, and the value of these partnerships to high quality journalism.
The Board adopted the changes at its November meeting at Columbia University after a lengthy study by a Board committee. The Board will continue to monitor the impact of media convergence on journalism.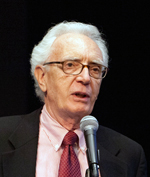 The entry site for journalism published during 2014 will open on Friday, Dec. 12. The revised rules for the Investigative Reporting and Feature Writing categories are available in the Plan of Award and individual category explanations on the Pulitzer Prize website.
————————————————
The Pulitzer Prizes, which are administered at Columbia University, were established by Joseph Pulitzer, a Hungarian-American journalist and newspaper publisher, who left money to Columbia University upon his death in 1911. A portion of his bequest was used to found the School of Journalism in 1912 and establish the Pulitzer Prizes, which were first awarded in 1917.
The 19-member board is composed mainly of leading journalists or news executives from media outlets across the U.S., as well as five academics or persons in the arts. The dean of Columbia's journalism school and the administrator of the prizes are nonvoting members. The chair rotates annually to the most senior member or members. The board is self-perpetuating in the election of members. Voting members may serve three terms of three years for a total of nine years.