LAKE TAHOE, NV — Parc Forêt at Montrêux has made a commitment to themselves and to you: to create a desirable enclave in an outstanding community of inviting, luxury homes with old world craftsmanship and fresh, thoughtful details. A buyer can choose from one of the forested custom lots and build their luxury home from scratch with an architect and builder of their choice. Or select from one of the diverse, semi-custom floor plans with a variety of architectural and finish choices and upgrades.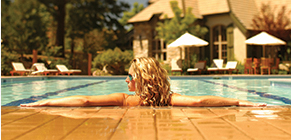 Parc Forêt at Montrêux started with a picturesque forest setting that enjoys over 300 days of sunshine each year and puts you close to the best of Tahoe's beauty and Reno's city conveniences, all in tax-friendly Nevada. Parc Forêt at Montrêux has added park-like landscaping and amenities in a pristine, private golf community so that the great outdoors are yours the moment you set foot outside your home. Parc Forêt at Montrêux has designed livable, diverse, semi-custom floor plans to help you live the life you want. And they have partnered with HomeCrafters, one of the most well respected, award-winning local builders to bring the vision to life.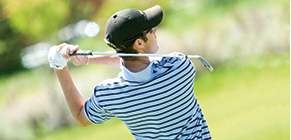 Montrêux is quietly nestled at the foot of snow-capped Mt. Rose, 20 minutes from Lake Tahoe and the airport. With spectacular alpine views, exclusive clubhouse amenities and no state income tax or estate tax, no detail has been spared in creating a residential retreat that redefines beauty and luxury.  The backdrop is one of timeless beauty and majesty. The homes exude Old World charm. The feeling is one of highest quality and attention to the smallest detail.  It's enchanting.  Alluring.  Private. There's a look of seamlessness, with the homes blending harmoniously into the landscape.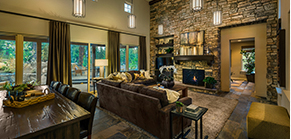 Montrêux is as nice and amenity-laden as any resort, yet it's warm and inviting. Like home.
Montrêux is designed and built to live in, but more importantly it's built for Life, with a capital L—the days and nights that become memories, the rounds of golf, sets of tennis, hikes at sunrise, and relaxed dinners in the clubhouse at the end of the day. The moments that define how you live.  (www.montreuxgolf.com)