SOUTHERN CALIFORNIA — State Senate candidate George Thomas announced today the endorsements of numerous Council Presidents in the San Fernando Valley, including Canoga Park Neighborhood Council President Corinne Ho, Woodland Hills/Warner Center Neighborhood Council President Scott Silverstein, North Hollywood West Neighborhood Council President Radomir Luza, North Hills East Neighborhood Council President Fred Morris and Lake Balboa Neighborhood Council President Linda Gravani.  Thomas is also endorsed by two former Council Presidents from Van Nuys, Council President Emeritus Don Schultz and Council President Emeritus Jamie Cordaro.
"Neighborhood Councils represent grassroots politics at its finest.  These Council Presidents run local governments, and it is an honor and privilege to have their support in my State Senate campaign.  We have spent years working together, facing the same issues and addressing similar concerns.  At the end of the day, on any level of government, it is about the future, and how we can make the community a better place for generations to come," said Hon. Mayor George Thomas.
"As the State Senator representing the San Fernando Valley, I promise my staff will attend all Neighborhood Council and City Council meetings in my district. From personal experience I can say there is no better place to get ideas for legislation or hear about community concerns than from the local councils. I will strive to keep my relationship with the community very close. My goal in Sacramento is to keep my ear to the ground and focus on what is important to the constituents of the 27th Senate District," said Hon. Mayor George Thomas.
Neighborhood Councils in Los Angeles came about with the revision of the City Charter in 1999.  This level of government was set up as a quasi Municipal Advisory Council (MAC), with the powers of a City Council.  Subject to applicable law, the City Council may delegate its authority to neighborhood councils to hold public hearings prior to the City Council making a decision on a matter of local concern. Neighborhood Councils in Los Angeles are subject to the Brown Act, and all regulations from the Fair Political Practices Commission.
George Thomas was elected to the Van Nuys Neighborhood Council in 2010, and successfully ran for Council President in 2012.  Thomas was unanimously re-elected Council President in September 2014, and continues to preside over the largest neighborhood council in the San Fernando Valley.
Thomas also volunteers for the LAPD Van Nuys Division and sits on the Community Police Advisory Board.  The Community Police Advisory Board (C-PAB) is a group of volunteers who live or work in the Van Nuys Area, comprised of the following neighborhoods: Sherman Oaks, Van Nuys, Valley Glen, Sherman Village, Valley Village and a small portion of Studio City.  The C-PAB members advise and inform LAPD's Van Nuys Area Commanding Officer of the pressing public safety and quality of life concerns on behalf of the Community, an area of 30 square miles with over 325,000 residents.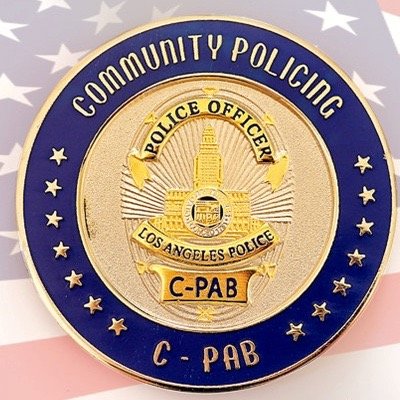 Thomas also owns and runs a weekly newspaper called The Government Center Gazette & Van Nuys News Press, and has since February 2007.  Thomas worked as a Congressional Aide for Rep. Brad Sherman from 1997-2001.  Thomas lives in Agoura Hills with his wife Joanne, and maintains newspaper offices in Van Nuys, Lake Balboa, Woodland Hills & Agoura Hills.
-30-
Canoga Park Neighborhood Council President Corinne Ho (www.canogaparknc.org)
Woodland Hills Warner Center Neighborhood Council President Scott Silverstein (www.whcouncil.org)
North Hollywood West Neighborhood Council President Radomir Luza (www.nohowest.org)
North Hills East Neighborhood Council President Fred Morris (www.empowerla.org/nhenc)
Lake Balboa Neighborhood Council President Linda Gravani (www.lakebalboanc.org)
Van Nuys Neighborhood Council President Emeritus Don Schultz (www.vnnc.org)
Van Nuys Neighborhood Council President Emeritus Jamie Cordaro (www.vnnc.org)