United Teachers of Los Angeles, the Nation's Second Largest Teachers Union Local, Endorses Bob Hertzberg for State Senate!
VAN NUYS, CA — Bob Hertzberg, former Speaker of the California State Assembly, and candidate for the San Fernando Valley's new 18th State Senate District, has secured a decisive and very telling endorsement from the largest union of educators in Los Angeles.
The United Teachers of Los Angeles (UTLA), which represents more than 31,000 classroom teachers in the City of Los Angeles, has been at the forefront of efforts to reduce class size, restore adult and early childhood education programs, and ensure LA's schools are fully staffed.
"I'm living proof that investment in public education works," said Hertzberg. "Educators are catalysts of learning and imagination, and I'm looking forward to working with UTLA to ensure that students as well as teachers are prepared to grapple with an increasingly complex 21st Century economy."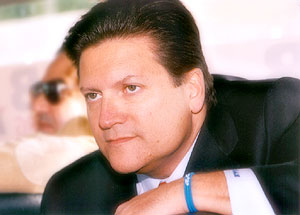 Bob Hertzberg has also been embraced (endorsed) by a number of labor organizations, including:
Los Angeles County Federation of Labor, AFL-CIO
State Building and Construction Trades Council of California
International Alliance of Theatrical Stage Employees, Moving Picture Technicians, Artists and Allied Crafts (IATSE)
Laborers' (LiUNA) International Union of North America Local 300
California State Council of Laborers
Operating Engineers Local 12
Operating Engineers Local 501
Transportation Communications Union (TCU) Local 1315
International Brotherhood of Electrical Workers (IBEW) Local 11
Bricklayers and Allied Craftworkers Local #4
United Association (UA) Local 78 Plumbers
United Association (UA) 761 Plumbers, Pipefitters and Welders
Iron Workers Local 416
Iron Workers Local 433
International Association of Machinists & Aerospace Workers (IAM)
American Federation of Musicians (AFM) Local 47
Utility Workers Union of America Local 132
National Association of Letter Carriers (NALC) Branch 24
International Association of Heat & Frost Insulators, Fire Stoppers & Allied Workers Local #5
Los Angeles/Orange Counties Building and Construction Trades Council
United Food & Commercial Workers (UFCW) Local 770
Communications Workers of America (CWA) Southern California Council
Teamsters Joint Council 42
Amalgamated Transit Union (ATU) Local 1277
California Nurses Association/National Nurses Organizing Committee (CNA/NNOC)
Professional Engineers in California Government (PECG)
United Farm Workers (UFW)
California Faculty Association (CFA)
Southwest Regional Council of Carpenters
California School Employees Association (CSEA)
United Nurses Associations of California/Union of Health Care Professionals (UNAC-UNHP)
American Federation of State, County, and Municipal Employees (AFSCME) California PEOPLE
Service Employees International Union (SEIU) California State Council
Southern California Pipe Trades District Council #16