SHERMAN OAKS, CA — GOTT Entertainment, Inc, producers of America's hit golf talk and lifestyle show Tee It Up Radio Network, has announced its new Los Angeles flagship home KRLA AM870 THE ANSWER, beginning July 7.
Al and Adam Gottfried, a father and son duo who created the hit show Tee It Up more than 18 years ago, are very excited about moving up the dial. "AM870 exudes a family-like feeling and that's what we're about," states Adam Gottfried. "There's nothing like having a supporting partner like KRLA who appreciates what we do, plus we will be reaching additional golf and lifestyle fans," adds Alan Gottfried.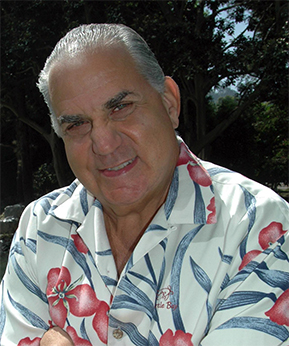 KRLA 870 AM, "your home for Intelligent, Conservative, Talk Radio" is the home of  popular national talk hosts, Glenn Beck, Dennis Prager, Michael Medved, Hugh Hewitt, Mike Gallagher, Dennis Miller, Bill Bennett and the Wall Street Journal, This Morning with Gordan Deal, along with local and breaking news, weather and traffic. Participate in the conversation by calling in live or join one of KRLA 870 AM's growing social media platforms. On weekends, hear a variety of interesting and informative programs — everything from home improvement to financial wealth management, pet care to personal wellbeing and healthy living. Listen to KRLA live on the air at 870 AM – or via the web 24/7 at www.krla870.com.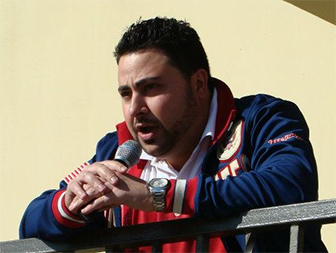 The eight annual Tee It Up Show Celebrity Golf Classic will be held at Mountain Gate CC in Los Angeles on October 7. For playing spots or sponsorship 411, call Margaret Gottfried at (818) 849-3630, ext. 221. The tournament continues to benefit the Wounded Warrior Project. Celebrity invitees include Donald Trump, Dennis Haysbert, George Lopez, Alan Thicke, Vince Gil, Jane Seymour, Oscar De La Hoya and many more. Listen to the Tee It Up Show Sunday mornings from 6:00 to 8:00 am. Check your local listings or listen live by logging on to www.teeitupshow.com  and clicking on LISTEN LIVE.