WAIPIO VALLEY, HAWAII — If you are visiting the Big Island, you need to take some time and explore the Waipio Valley and the quaint charming town of Waimea. It is strategically located half way between Kona and Hilo, so if you are based in either town for your vacation, a couple of days in the Waipio Valley is a wonderful addition to your Hawaiian vacation.
From hiking down to the valley floor, to horseback riding and exploring the rim with ATVs, the Waipio area has something for everyone. There is also a butcher in town, and the beef comes from Parker Ranch just a few miles down the road.
One of the best properties on the north side of the island is the Waipio Wayside, a traditional B&B with owner on site to greet you, talk story and give travel advise. They offer a sit down organic breakfast, great WIFI, TWG tea counter, extensive library, free parking, large decks and gazebo looking down towards the ocean.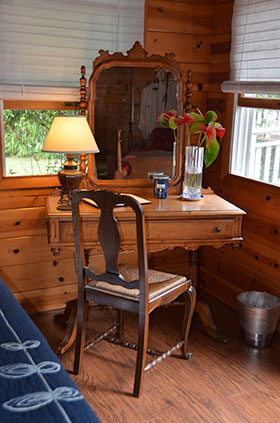 Step back in time to the days when sugar was king. Waipio Wayside Bed & Breakfast is a historic plantation home, vintage 1932.
Built for one of the sugar superintendent when he got married. This B&B has been updated with all of the modern amenities while maintaining old Hawaii charm. The property is situated along the stunning Hamakua coast ten minutes from Waipio Valley, The sacred Hawaiian valley of the kings.  (www.waipiowayside.com)