LONDON, U.K. — Travellers looking for a magical winter weekend can reach London and Scotland for less this Christmas thanks to Caledonian Sleeper's new 'Festive Returns' journey.
The overnight rail service is offering half price tickets on the second leg of journeys on all routes throughout the first half of December – perfect timing for those looking to experience some of the UK's popular Christmas markets.
Guests will pay the standard cost for the first leg of the journey, with their journey home reduced to 50 per cent of the original price.

And unlike flying guests don't need to worry about extra costs to take home last-minute shopping thanks to an unlimited baggage allowance on Caledonian Sleeper.
Iain Baxter, Serco's Marketing and Revenue Director at Caledonian Sleeper, said: "We all know that Christmas is the most wonderful time of year and at Caledonian Sleeper we want to help people discover some of the festive magic on show across the UK.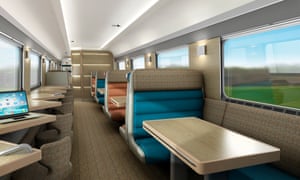 "Whether it's enjoying a mulled wine with a loved one in London or exploring Edinburgh's Christmas market with friends, there is no easier way to reach your destination than with us. With this brilliant offer, you'd be hard pressed to find a more cost effective one either.
"After a long day exploring in the city of your choice, you'll be able to make your way to Caledonian Sleeper, with Christmas shopping in tow at no additional cost, waking up refreshed and relaxed back home."

Caledonian Sleeper's half price home offer is available on Standard Class Rooms on all routes between November 3 and December 15.
To find out more about the Caledonian Sleeper and book your winter getaway, visit sleeper.scot.