RENO, NV — Reno may be synonymous with flashing lights and first-class entertainment, but the City and its surroundings offer so much more. With a recent economic boom, Reno has become a technology hub, attracting major companies, such as Tesla, Apple and Amazon.
Between the views of the snow-covered Sierra Nevada Mountains and meandering rivers that run throughout the city, it's no wonder why Reno has such broad appeal to relocated employees, retirees and second home buyers.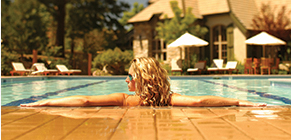 Located just 15 minutes from Reno-Tahoe Airport is Parc Forêt (www.ParcForet.com) at Montrêux (www.MontreuxGolf.com), a hidden gem of Reno area real estate. For those seeking a residence beyond the ordinary, the Parc Forêt homes are nestled in the most forested and private sector of the picturesque gated golf community. Montrêux is surprisingly close to both downtown Reno and Lake Tahoe.
Whether you're already a resident of the Silver State or plan to relocate soon, there is much to explore, and many benefits to living here.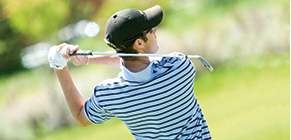 1. You Won't Be Bored: With 300 days of sunshine a year and an abundance of mountains, lakes, rivers, sunshine, and snow, means that there is always an outdoor activity just outside your front door. Located at one of the only places where you can ski and golf in the same day, residents at Parc Forêt enjoy being minutes from Mt. Rose and steps away from a challenging Jack Nicklaus Signature Golf Course. From hiking and boating, to the world's largest bowling alley, you'll find every imaginable form of recreation indoors and out.
2. New Jobs & Homes: The Economic Development Authority of Western Nevada (EDAWN) projects 50,000 new jobs will open in Reno-Sparks in the next five years, and 9,000 homes will need to be built each year to keep up with demand. For those with a desire for luxury, Parc Forêt offers an upscale enclave of new homes inside the well-established Montrêux community and just outside the bustle of Reno. At Parc Forêt, you can build your dream home with the architect of your choice on a forested homesite, choose from one of seven semi-custom floor plans, or purchase a new move-in-ready home.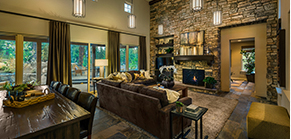 3. Taxes…What Taxes? Nevada is the perfect choice for those wanting to take advantage of a tax-friendly environment. Nevada residents enjoy benefits including no state income taxes, no corporate taxes, and low property taxes. Reno is currently ranked #3 as the most business friendly tax climate in the United States. (Source: EDAWN, July 20, 2016).
4. Tantalize Your Taste Buds: Gourmet dining options abound in the Reno Area, and some of the finest are found at Montrêux. Before taking over the kitchen, Chef Chris Nealon spent five years at the world renowned Bandon Dunes Golf Resort in Bandon, Oregon, where he oversaw the dining operation in the Lodge. On the first Friday of every month, the Executive Chef throws a tasting party for members and their guests with a sneak peak of items that he plans to add to his Clubhouse dining room menu. "It's a standing cocktail party where we pass around small bites of food for them to try, and ask for feedback. We've been doing these tastings for two years, and our members really look forward to them."
5. Dazzling Sights & Sounds: Living at Parc Forêt, you are minutes away from Reno's Artown, which has become a cornerstone for the community, hosting 100 plus workshops, and its famed month long festival in July featuring over 500 events, and 30 ongoing programs. Add that to the list of unique events and destinations including Hot August Nights, the Reno Rodeo, Reno Aces – Minor League Baseball, Reno River Festival, Greek Festival, Bluegrass Festival, Great Balloon Race, and the Reno Art Museum – there is something going on every day of the year.
About Montrêux Golf & Country Club: Located within 15 minutes of the Reno-Tahoe International Airport and the bustling ski slopes at Mt. Rose, this master planned community offers the finest luxury real estate in tax-friendly Nevada. Parc Forêt is nestled in the most forested and private sector of the picturesque gated golf community of Montrêux, just minutes from Lake Tahoe. Residents at Parc Forêt enjoy the close-knit community, welcome new neighbors and enjoy year round onsite amenities. Living well starts at Parc Forêt from ready to move-in luxury homes to semi-custom floor plans or custom home sites where you can build your own dream home. Please visit www.MontreuxGolf.com for additional information.