LONDON, ENGLAND — If you're visiting London with a baby or toddler in tow, check out our top tips to ensure a fun and safe trip.
London is a wonderfully family-friendly city with loads of great parks and open spaces, as well as world-class attractions that will appeal to babies and toddlers. Here's our top tips to help ensure a tantrum-free trip!
1. Taking Buggies and Strollers on Public Transport — Download the step-free Tube map that shows which stations have step-free access to the street (eg: there's escalators and/or lifts) and between Tube lines. Stations with steps are still an option of course: if you're travelling with two adults you can carry the buggy up the stairs, and most Londoners are happy to help out if you're on your own. Tube trains, local trains and buses all have designated areas for buggies. We do advise avoiding peak travel times if possible when catching public transport as stations, trains and buses can get extremely crowded. Almost all other forms of London's public transport are also accessible.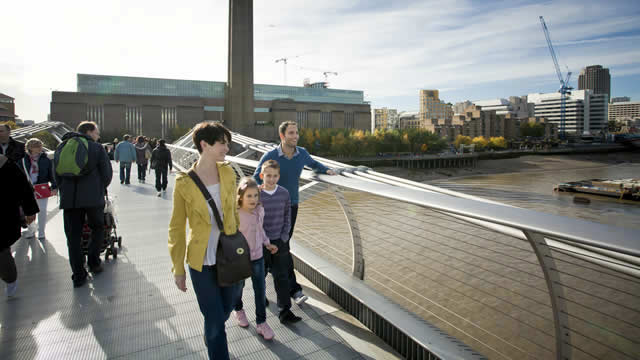 2. Kids Go Free in London — Children under five-years-old travel free on all London public transport but accompanying adults need a ticket (get a Visitor Oyster or Oyster card). Many of London's top 10 attractions are free to enter for children and adults alike while children under three generally get free entry to paid attractions including the London Eye, Tower of London (free entry up to five) and Madame Tussaud's (free entry up to four). Check details with the individual attractions and see the list on where to take a toddler in London.
3. Breastfeeding in London — It is legal and widely accepted for women to publicly breastfeed their babies anywhere in London. You'll find parent rooms and babychange facilities in most of London's department stores and both Westfield Shopping Centres. Likewise most major museums and major galleries have family rooms. If mum is hungry too, you can find a friendly-looking cafe or go for one of the big chains such as Costa Coffee or Starbucks.
4. Step-Free South Bank — The South Bank is a great place to go with babies and toddlers. The whole area is step free so it's very buggy-friendly. Plus there's some fantastic attractions to suit young and old. As well as boat-spotting on the river Thames (the banks are all protected by sturdy fences), there's public fountains for kids to frolic in, buskers and street performers. Family-friendly attractions in the area include the SEA LIFE London Aquarium (free entry for kids under three) and Tate Modern (free entry for all). Southbank Centre hosts a varied programme of events including family targeted shows and activities, often in the Centre's Clore Ballroom. There's also loads of kid-friendly restaurants on the South Bank such as Wagamama and Giraffe, which offer high chairs, kids menus and baby change facilities.
5. Get Appy: Great Apps For Parents In London — Most modern mums will be all over the latest apps. For those visiting London, we recommend downloading:
~NCT's Babychange app – a guide to baby changing facilities in your vicinity
~Wowmum app which lists baby change areas, activities, parks and more.
~For getting around London in general, see our guide to London's top 10 free apps.
6. Animal Attraction — Kids love animals and zoos are a great destination for parents of young (and not so young) children. ZSL London Zoo offers a brilliant day out with smooth paths and step-free access everywhere, baby change tables in all toilets, family-friendly dining options and a petting zoo with kids play area including water play. For something more intimate, Battersea Park Children's Zoo is a popular local zoo which has a heated mother and baby feeding room.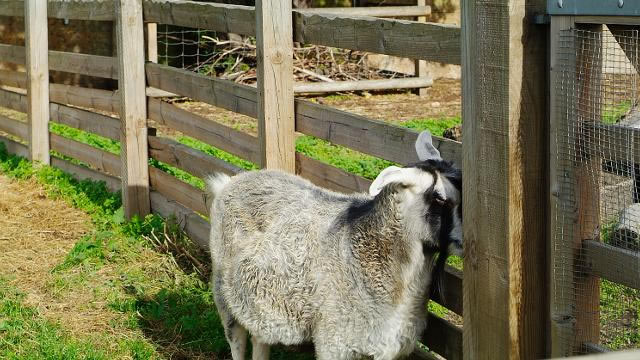 7. City Farms — London's city farms are real hidden gems. In these urban slices of rural life, kids will see a range of farm animals including horses, sheep, chickens, pigs and ducks. Most city farms are run by volunteers and have cafes on site (check opening days/times before you go). Many are free to enter and they're usually located near local parks if you want to pack a picnic and make a long day of it.
8. Parks and Playgrounds — Central London has lots of good parks and play areas for toddlers and children. Hyde Park has three playgrounds: near Caster Gate, Westbourne Gate and Edinburgh Gate, as well as the Princess Diana Memorial fountain, which is a firm favourite with kids. There's also Coram's Fields in Holborn, which you can only enter in the company of a child. Other popular parks with good playgrounds include Battersea Park, Hampstead Heath, Greenwich Park, Clapham Common, Clissold Park in Stoke Newington, Finsbury Park and Wimbledon Common. For older children, take a look at our list of adventure playgrounds in London.
9. Baby-Friendly Dining — Most London restaurants and gastropubs are tolerant of parents bringing their children along to an evening meal (taking kids to a pub lunch is even more acceptable). At some of the ritzier places and licensed venues such as pubs, it's worth checking when you book whether kids are allowed. You may also want to book an early setting. Check out or feature on family-friendly restaurants in London for some good suggestions.
10. Baby-Friendly Discos and Shows — London has some amazing children's theatres. From the Little Angel Puppet Theatre to seasonal touring productions of popular work such as The Gruffalo, Peppa Pig, The Wiggles and more (book tickets to upcoming kids theatre shows here) . Various London venues have also embraced the growing trend for Baby Disco, a place where you can get down on the dancefloor with young kids. Top spots for baby discos include Baby Loves Disco at West End venue Sway and Disco Loco at Bethnal Green Working Men's Club.