SOUTH KONA, HAWAII — Come relax and enjoy the Big Island of Hawaii in this up country Kona home. With access to everything the Big Island has to offer, this is the perfect place to stay for that much needed family vacation.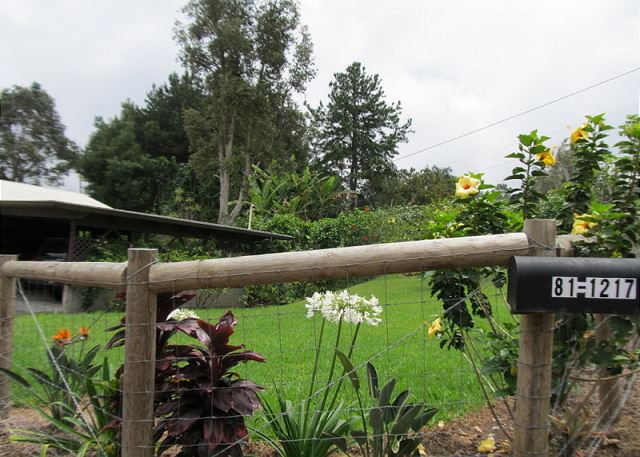 The name Hale O' Lehua in Hawaiian means house of the lehua blossom, which is the beautiful blossom of the Ohi'a Tree. You can kick off your shoes and relax on the huge lanai while enjoying the refreshing trade winds and upcountry sounds.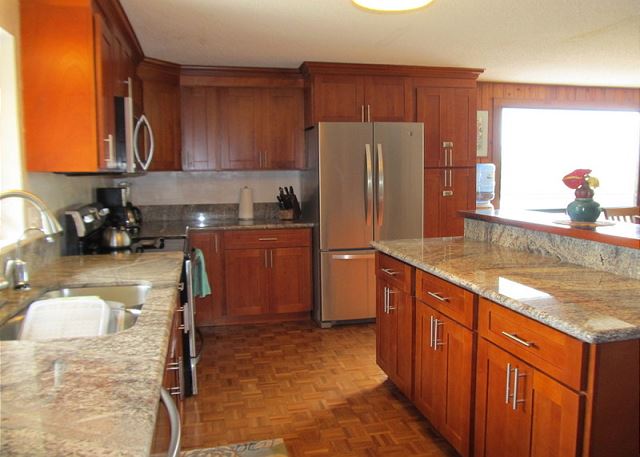 This lovely house has the feel of Old Hawaii and Aloha greets you at the door. You are at a cooler elevation, so remember to bring a sweater/light jacket and maybe your favorite lounge pajamas to curl up on the hand made quilts while listening to a light tropical rain fall on the palm fronds outside the huge view windows.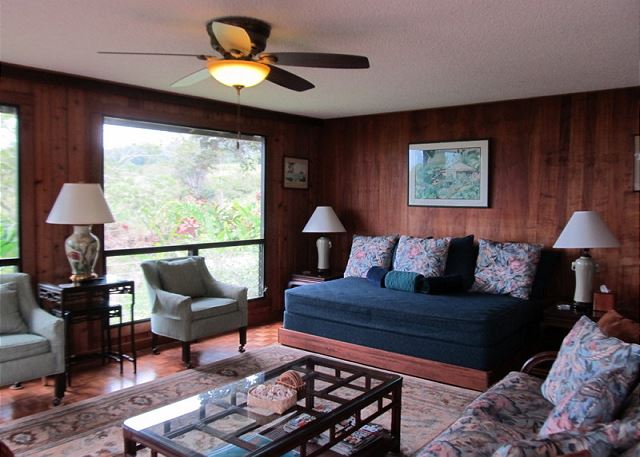 The Kona Country house seems like a world away from everything and yet just a short drive down the hill and you are close to some great restaurants, Kealakekua Bay and Historic Kailua Kona Village is just 9 miles north along with numerous beaches and activities.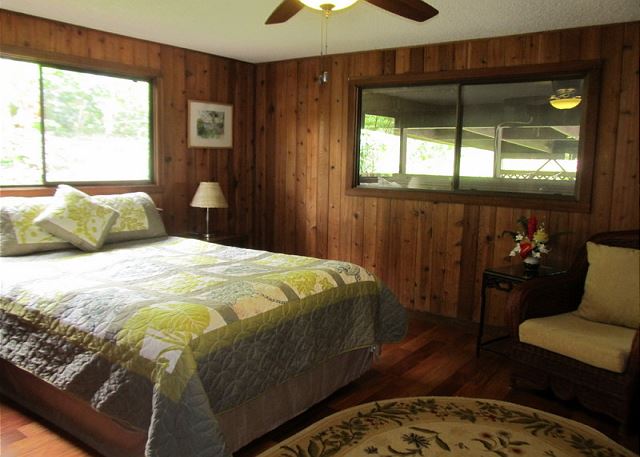 Hawaii Volcano Park is about a 1.5 hour drive South through picturesque villages and open pastures. Leave your cares at home. Come the Big Island of Hawaii to relax & play on the Kona Coast like the Alii of Hawaii. For more information on renting this home, or any other similar holiday get-aways, please visit www.konarentals.com)