LAKE TAHOE, NV — Nestled along Lake Tahoe's scenic south shore, there is no better place to play the greatest game on Earth than at Edgewood Tahoe.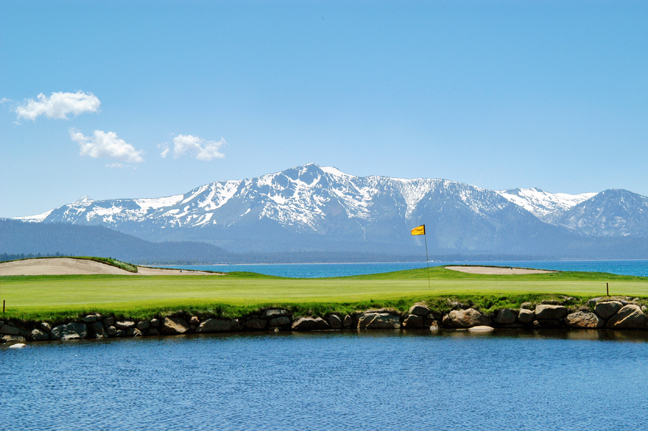 There's inspiration everywhere. Sure. But few places on Earth are built upon it, cloaked in it, chock-full of it. With age-old pines hugging the immaculate greens and snow-capped Sierras cutting sharp lines the distant blue sky, Edgewood Tahoe isn't just scenic—it's iconic.
From humble waters to boastful peaks, the great American West is a place of synergy. At Edgewood Tahoe, our vision is informed by this inherent balance, this implicit harmony. We've crafted new beginnings amongst a storied setting, where classic refinement meets casual comfort. At every turn, at every tee, with every swing, you'll feel this balance—a balance that not only informs your game, but one that will come to define it.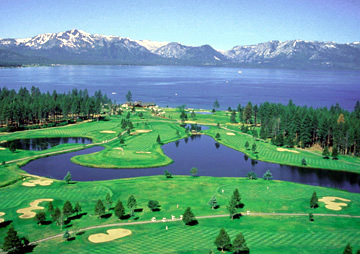 Designed by George Fazio and opened in 1968, Edgewood earned Golf Digest Magazine's rating as one of "America's Top Golf Courses." Challenging yet fair, the course offers a choice of four sets of tees, ranging in length from 5343 yards to a demanding 7529, providing a challenge for golfers of all skill levels.
Throughout its storied history, Edgewood Tahoe has played host to a variety of major golf events. Most notably, for the last twenty-five years, Edgewood Tahoe has been the home of the American Century Celebrity Golf Championship. Each year, this acclaimed event features some of the greatest names in sports and entertainment.
But, before Michael Jordan and John Elway, there was Mark Twain and John Muir. Before the greatest names in sports discovered our course, the greatest names in history discovered its setting. Only one place let Twain breathe "the same air angels breathe." Only one lake reminded Muir of "a sort of water heaven."
Explore the land they roamed and breathe in the mountains they revered. Play where the recent greats have played, roam where history's best have roamed. Because Earth's greatest game deserves its finest setting.