Kaanapali Is Maui's Coastal Playground
KAANAPALI, MAUI — From its luau lawns to its golf tees, Kaanapali is fit, trim and manicured, a playground for all tastes. Its hotels line a 3-mile coastline with premier accommodations, gourmet dining rooms, lagoons with swans and exotic waterfowl, art treasures in improbable places, and vast landscapes and waterscapes that elicit shrieks of excitement from the mega-pools and thrill slides. Favored by the Hawaiians of old, Kaanapali has maintained its playful spirit with more modern enhancements: catamarans, outrigger canoes, boogie boards, surfboards, snorkel and dive gear, and more.
In ancient times, the rulers of Maui savored Kaanapali as their royal retreat and playground. They liked the perfect stretch of white sand beach, the gentle waves, the ideal weather, and the broad swatch of green that swept up the slopes of the rainbow-laced Mauna Kahalawai, the West Maui Mountains. Maui's "royals" surfed, raced their canoes, feted at luau lasting for weeks, and, where the Kaanapali Golf Courses now blanket the land, they played 'ulu maika, a form of lawn bowling using stones.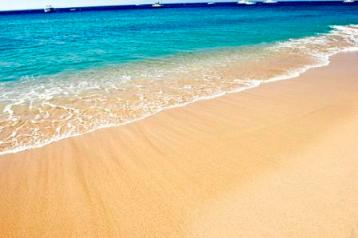 Kaanapali was Hawaii's first master-planned resort and has become a model for resorts around the world. The hotels and condominiums offer the gamut of experiences, from soaring marble lobbies to beachside bungalows. All are planted in a 1,200-acre enclave amid lavish gardens along the beach and golf courses. A perfect three-mile stretch of white sand invites you to experience every imaginable water sport. Kaanapali Beach is ranked among the world's best beaches, with good reason. In its center is Whalers Village, an open air, world-class shopping complex complete with a whaling museum.
The shops, hotels, restaurants, nightlife, activity centers and golf courses, as well as Lahaina town, are all connected by shuttle transportation. Children and adults are invariably thrilled by the Lahaina-Kaanapali and Pacific Railroad, a restored sugarcane train pulled by a vintage steam locomotive. Chugging through former sugarcane fields between Kaanapali and Lahaina, it evokes the plantation era of West Maui.
Having hosted many of the best players in the world, the name Kaanapali has always been synonymous with golf. It began back in 1962 when the Royal Kaanapali Golf Course opened with none other than Bing Crosby doing the honors. Shell's Wonderful World of Golf was held here in 1963, and a year later, the formidable U.S. team of Jack Nicklaus and Arnold Palmer teamed up to capture the World Cup. That was just the beginning. Years of championship golf have since taken the stage on the Robert Trent Jones Sr. design. Other prestigious events such as the LPGA's Women's Kemper Open and the Champions Tour's Kaanapali Classic enjoyed long runs at this famed layout, and now, this popular course is home to the Wendy's Champions Skins Game.
Architect Robin Nelson added a number of personal touches to the resort's second layout, the Kaanapali Kai. The course is user-friendly for its reasonable length, the fairways are generous, and the green complexes inviting. And, like its sister course, the land on which the Kai is laid is steeped in history, including being the site of a famous battle between two ruling chiefs in the 1700s.
Kaanapali's rich history and traditions are honored daily. Every evening at sundown, cliff divers reenact the feat of Maui's revered King Kahekili who bravely dove from the cliff at Pu'u Keka'a, or Black Rock, into the churning sea. The Hawaiians of old considered this spot to be a leina, a leaping point where the soul entered the ancestral realm. Tiki torches are lit along the shore as ancient pahu drums and conch shells call the hula dancers and revelers to the beachside luau.
To preserve the unique culture and Maui way of life, some Kaanapali properties have adopted innovative cultural programs that encourage employees to share their heritage with guests. They do this in large and small ways, such as greeting them with genuine aloha, sharing music and family lore, and in colorful programs during Aloha Festivals, Lei Day and Kamehameha Day, in honor of Hawaii's greatest king.
Even with the amenities that have grown with time, Kaanapali has retained its core of natural beauty and gracious, royal Hawaiian hospitality – two of the many qualities that made it the choice of kings.  (Check out www.honuakai.com for more information on visiting Maui.)
Short URL: http://www.vannuysnewspress.com/?p=24152
Posted by
George Thomas
on Jun 22 2013. Filed under
Hotels,Resorts, and Spas
. You can follow any responses to this entry through the
RSS 2.0
. You can leave a response or trackback to this entry